D2R GID - Shin1gami's Premium Settings
Regular Price
Sale Price
$9.99 USD
Unit Price
per
Sale
Sold Out
ㅤㅤㅤㅤㅤㅤㅤㅤㅤㅤ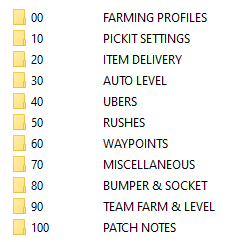 Take Your Botting to The Next Level for Only $9.99!
Customized features.
Lifetime support.
Free updates.
Discord members get a "Premium Pickit" role and get access to hidden channels.
These channels include quick and easy access to future updates, patch notes, as well as a chat channel for feedback and/or general discussion.
Contact me on Discord if you've purchased the settings and would like to have that role assigned.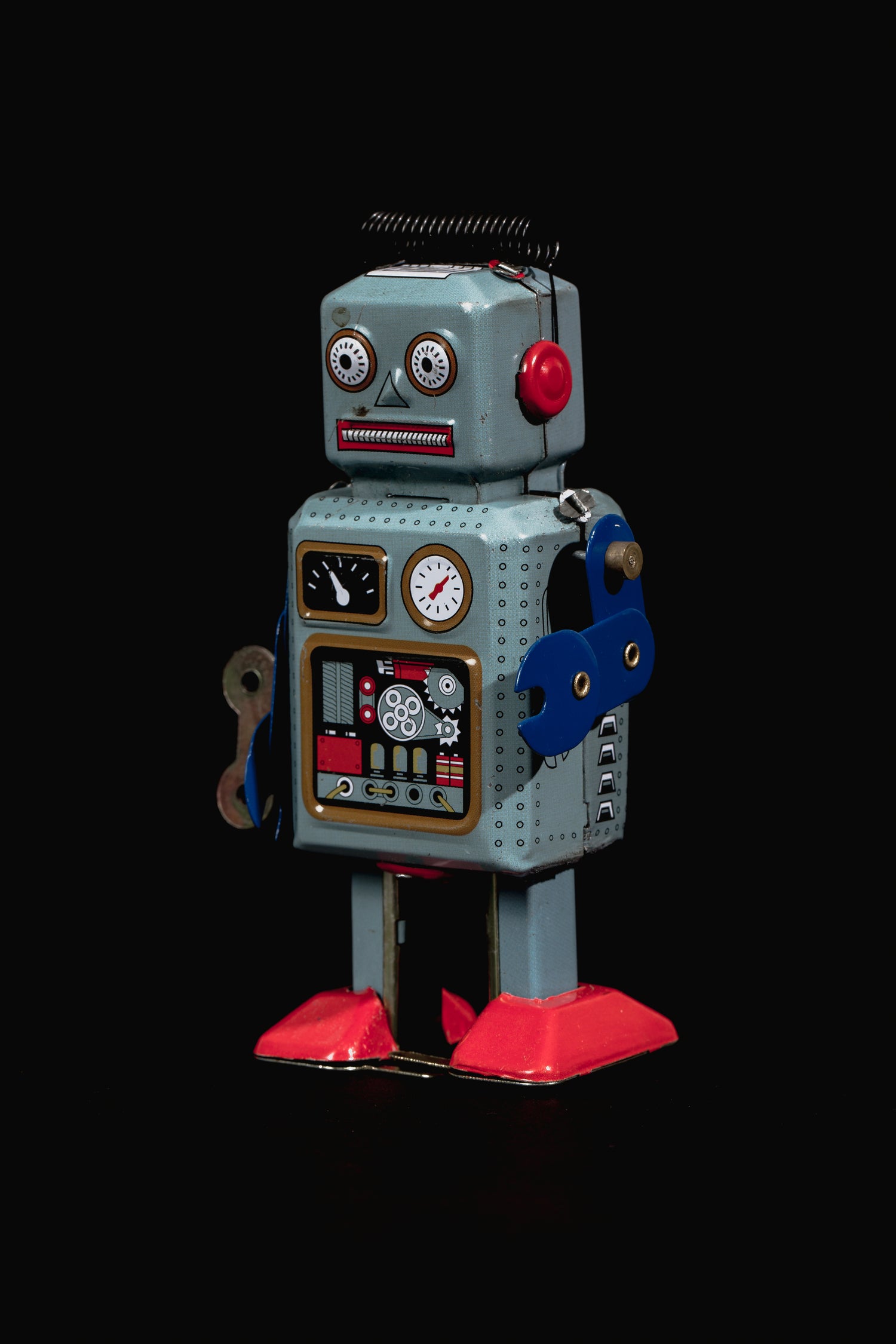 Overview of Included Features:
Optimized Pickits.
Softcore and Hardcore:
Not Strict, Strict, and Very Strict versions available.
Pickits for the beginning of new seasons.

Max Redundancy.
Item Crafting.
Token Crafting.
Cubing Recipes.


Farming Settings.
Softcore and Hardcore:
Blizzard Sorceress
Nova Sorceress
Hammer Paladin
FOH Paladin.

Auto Level.

Automatically level characters.
Paladin for HC/SC
Sorceress for HC/SC.
+ GOLD versions for faster leveling.


Auto Deliver.
Items can be automatically dropped on the ground in private games.

There are 160 different item and category options for dropping items in a private game.


Bumper and Socket.
Used for leveling up to 40, followed by the ability to socket items by bringing them to Larzuk, as well as the ability to be a bumper for rushes. Available for the Paladin and Sorceress.


Follower and Leader.
Used for leveling in groups or farming in groups.
Torches.

- Used for farming Uber bosses for Organs and Torches.
Rush.

- Used for rushing characters.
- Available for all difficulties on HC/SC.
- Available for all acts and characters.


Waypoints Finder.

- Collect any single waypoint or group of waypoints.
- Works with all characters on HC and SC.


Hardware Optimization Tools.
The mods included here are folders that the game can use to reduce the amount of resources that it uses from the CPU, GPU, and RAM.
- Both made by the same awesome developer, Gimli:
Mod 1: BlockHD
Mod 2: Tiny (recommended)


Inlay Settings.
Used for automatically inserting runes and gems into items with sockets. It's useful for making rune words.


ID in Field & Delay Pickup.
- Identify items outside of town.
- Identify items while farming.
- Skips going to the vendor until the inventory is full.

Patch Notes.
- Know what changes have been made for each update.



Each feature comes with easy-to-follow, detailed guides.



You will instantly receive an email with a download link.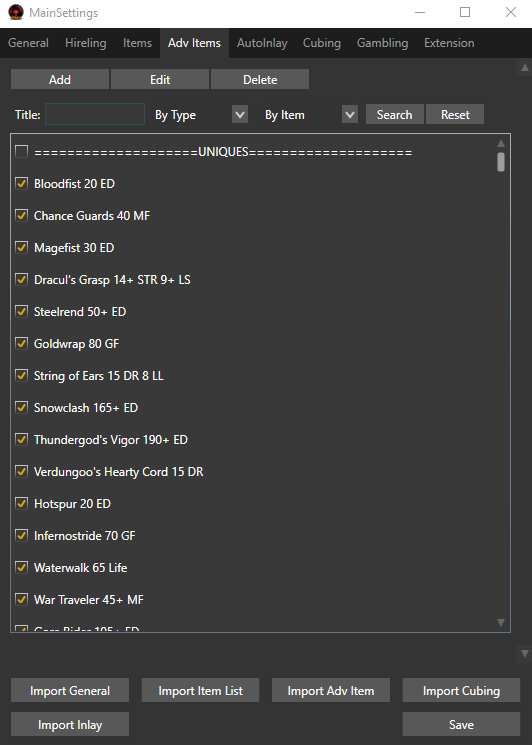 #1 GID Pickits.
Made in English.
Detailed item descriptions.
New and valuable items are added all the time.
Organized by categories (Uniques, Charms, etc.)
The only publicly available GID pickits that are optimized and consistently updated.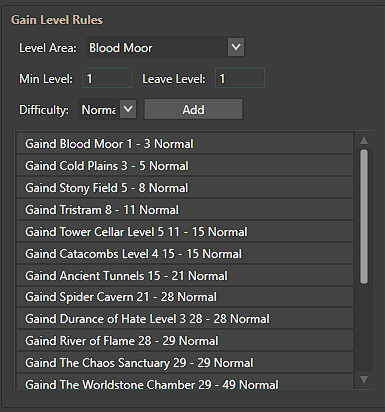 Auto Level.
100% Automated.
Level 1 Normal to 85 Hell.
No manual assistance required.
No gear or gold required.
Works for HC and SC.
Attribute and skill points are automatically applied.
300+ hours of testing done.
The only publicly available settings for the Auto Level Bot that gets the job done and quickly.
Always being worked on to increase efficiency and reduce the time it takes to progress.
Available for the Paladin and Sorceress.
Save time and stay ahead of the competition!
Save yourself from the stress that comes from finding and running other settings or having to make your own!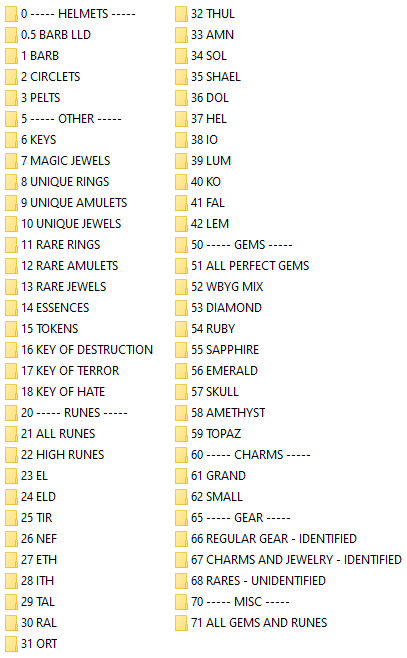 Auto Deliver.
Automatically drop items to private games.


- Automatically delivers your items of choice from one or multiple bots.


Over 160 item and category options.


Categories include:
- Barb Helmets
- Circlets
- Pelts
- Keys
- Jewels
- Rings
- Amulets
- Essences
- High Runes
- Individual Runes
- Gems
- Charms
- Regular Gear
- LLD Gear
- And More!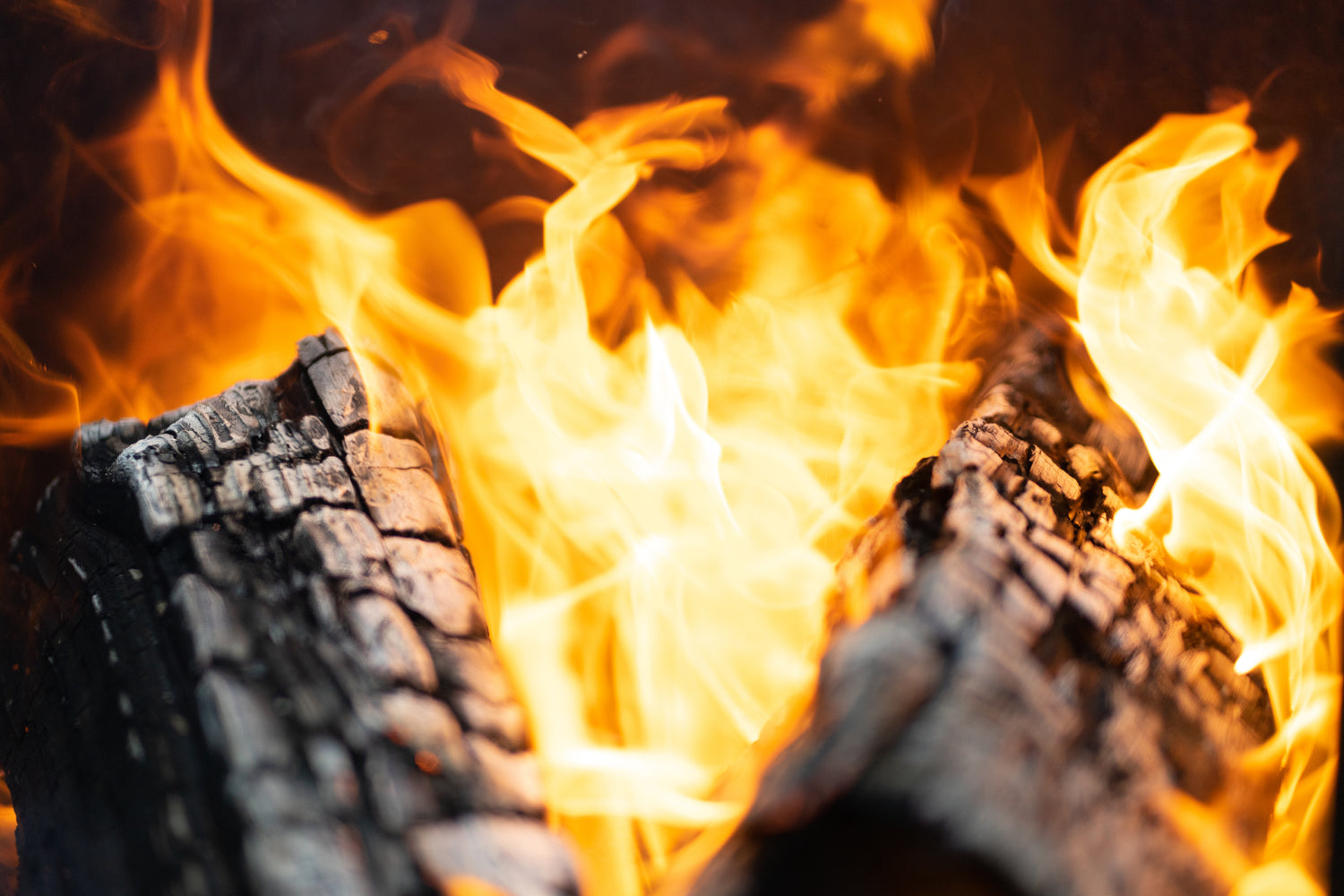 Torch Bot.
Automatically farm Organs and Torches.
Collect Torches identified or unidentified.
Primarily for Paladins.
Compatible for HC and SC.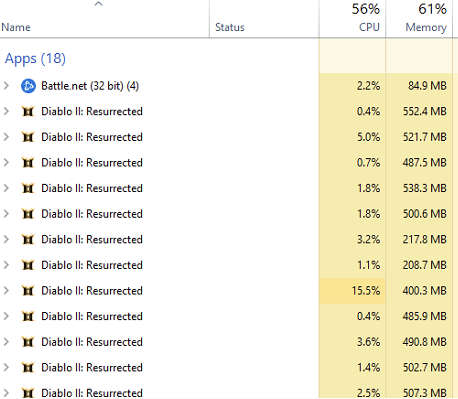 Tiny & BlockHD Mods by Gimli.
Allows the computer to run more bots.
Reduces the memory usage of each instance.
Load times and other actions are significantly faster.
100% Safe - There's zero risk of being banned.
Results may vary based on your hardware setup.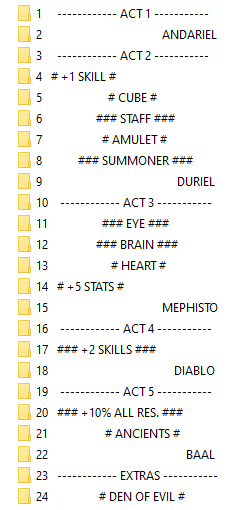 Rush Bot.
Rush characters.
Compatible for HC and SC.
Major quests and popular side quests included.
Works on all acts, characters, and difficulties.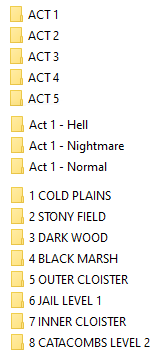 Waypoints Finder.
Find and collect waypoints.
Compatible for HC and SC.
You can find single or multiple waypoints at once.
Works on all acts, characters, and difficulties.
The bot isn't able to farm areas that it doesn't have the waypoints to.
- When you select the areas you want to farm, it doesn't go to grab the waypoints for those areas. Waypoints Finder is the solution.
- These are importable prebuilt settings.
Useful for grabbing all waypoints after being rushed.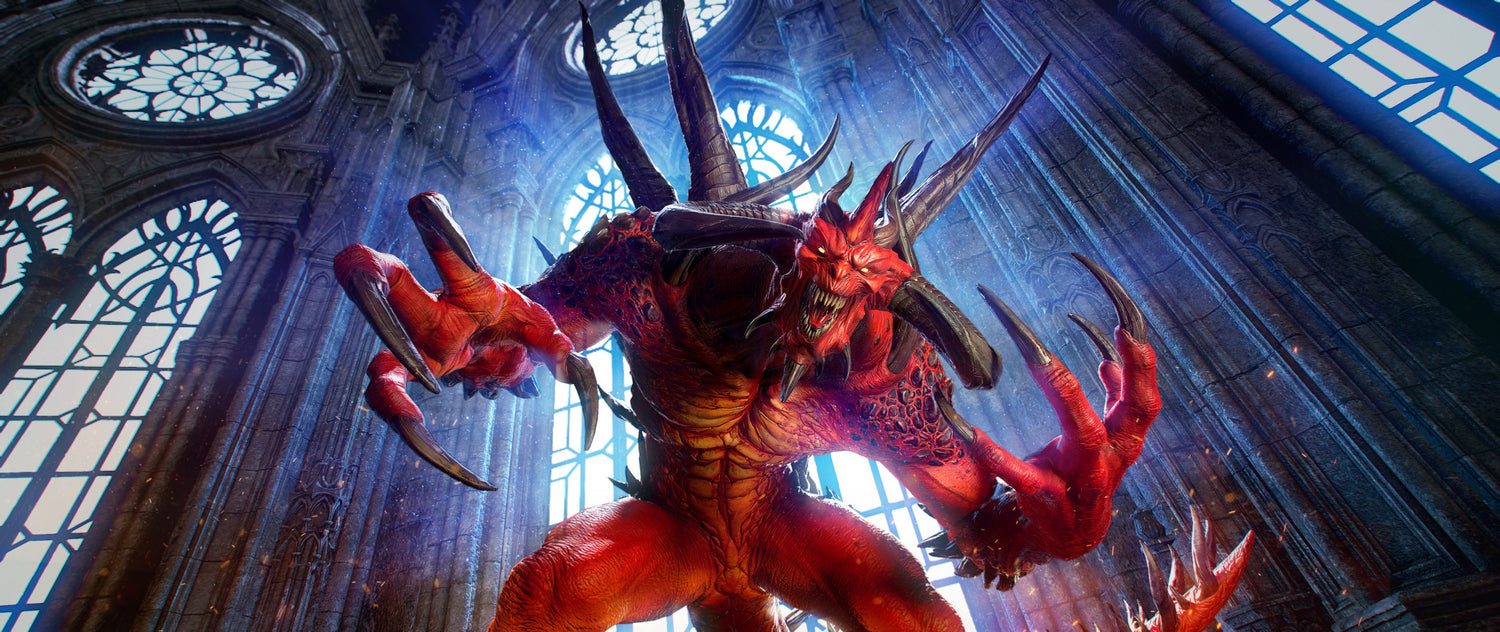 Help Support Us!
There are a lot of other awesome features included.
The developers of GID don't include or have time to create or work on these features, so it's up to the members of the community to create and work on them.
There are a lot of valuable tools available and more to come, so your purchase would mean a lot in helping support the community and future updates.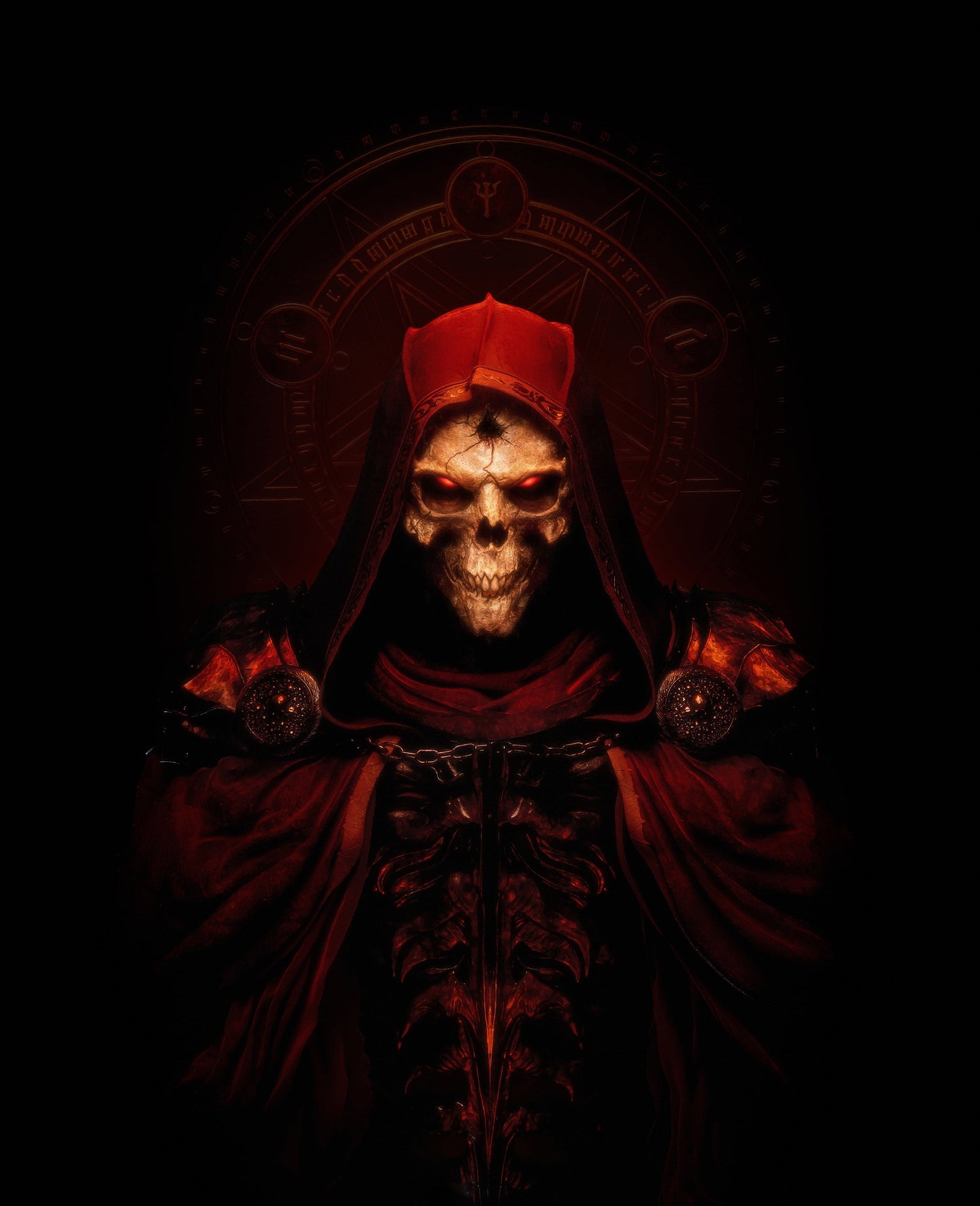 Other Projects.
(Included with purchase)
[2/7 DONE] Auto Level Settings for other characters.
Auto Level Settings for Classic Mode.
[1/2 DONE] GRush & CRush Settings.
Picker Settings for muling.
Farming Gear Transferrer.
[DONE] Uber/Hellfire Torch Farmer Bot.
[DONE] Advanced Rune Word Crafting.
Custom Requests.
The purchase comes with free updates whenever a new project is finished and ready.

D2R GID - Shin1gami's Premium Settings
Regular Price
Sale Price
$9.99 USD
Unit Price
per
Sale
Sold Out
ㅤㅤㅤㅤㅤㅤㅤㅤㅤㅤ


What happens next?
• After your purchase, you will have immediate access to the download.
• We also send an email to you with a link to the download.
• Newer versions of the download will be sent to your email.
• You can also stay up to date with everything through Discord.
• Again, if there's ever an issue, please don't hesitate to contact us.

Do you provide the bot or just the features?
• We do not sell bots or keys for bots.
• We sell features, services, tools and things of that nature that assist with improving the functionality, quality of life, and many others things, for usage with the GID bot.
• If you'd like to purchase the bot or find out more about it, feel free to join the D2R GID Community.
• There are a lot of helpful resources there as well as a community and staff members that will assist you in purchasing a bot as well as setting it up and more.
Do you have any questions?
Feel free to ask us in Chat or Discord.